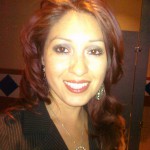 Micaela Altamirano
Micaela Altamirano is a history teacher at Gadsden Middle School. In 2006, she received her B.A. in Spanish with a supplementary degree in Latin American Studies, with minors in history, education and Borderland studies. She coaches soccer, instructs aerobics and sponsors a Project Guts club.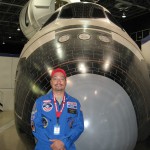 Brian Claar
Brian Claar is a 7th grade teacher at Camino Real Middle School. He has been teaching for fifteen years in the district and has a passion for teaching science.  He graduated from WNMU with a Bachelors of Science in 1998 and graduated from NMSU with his Master's degree in 2004.  Some of his after school programs he facilitates is SEMAA (Science Engineering Mathematics Aerospace Academy) , Science Olympiad, Rocket Camp, SC2 presenter, Aerospace Education Member with the Civil Air Patrol, was able to attend a week at Space Camp with fellow educators in Huntsville, Alabama and is now part of the exciting GK12 program.
Brian loves to hunt, work with his hands on various projects and ride his motorcycle.  He has two kids, Samuel 6 and Emma 3. In his classroom he has 4 reptiles, 8 hissing cockroaches, 1 tarantula, 3 millipedes, 2 amphibians and one wolf spider. "I truly believe that children are our greatest natural resource and we "as educators" have to invest as much energy we can to foster their love for learning and prepare them for today's world."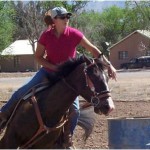 Rachel Knight
Rachel Knight is a 7th/8th Agriscience teacher and Instructional Specialist at Picacho Middle School.  She has been teaching for six years in the Las Cruces Public School District in the areas of Life Science and Agricultural Science.  She graduated from NMSU with a Bachelors of Science in 2003 and graduated from NMSU with a Master's degree in Animal Science-Reproductive Physiology in 2005.    Rachel serves as the Picacho FFA Advisor and has coached several students to state championships in public speaking and leadership career development events.  She also facilitates SEMAA (Science Engineering Mathematics Aerospace Academy) after school, runs the Picacho Recycling/Green Team, is a Scientifically Connected Communities presenter, NM Agricultural Teacher's Association member/presenter, member of PMS Renaissance, finalist for LCPS teacher of the Year 2011, and recipient of the 14th Annual Lorraine Schulte Excellence in Teaching Award.
Rachel loves to ride and compete on her American Quarter Horses.  She has won several World and National Championships in the areas of Barrel Racing, Pole Bending, Western Horsemanship, and Reining.  She has two daughters, Lacey 3 and Paisley 1 who also love to ride.   Rachel loves working with kids and inspiring them to build leadership skills that will help them be successful throughout their lives.
Mary Lessman
Mary Lessman earned her B.S. in Education from Northern Illinois University in 1971. She earned her M.S. from the University of North Carolina-Greensboro in 1975. She currently teaches science at Lynn Middle School, and has previously been a GK-12 teacher.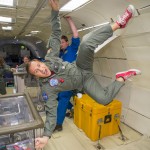 Paulo Oemig
Paulo Oemig teaches eighth grade physical science in the Las Cruces Public Schools District (LCPS) at Zia Middle School in Las Cruces, New Mexico. He also teaches an integrated science honors class introducing students to project-based learning and the ninth grade science curriculum. Oemig has been the advisor and coach to after school programs such as Mathematics, Engineering and Science Achievement (MESA); Science Olympiad; New Mexico Best Robotics; Project GUTS (Growing Up Thinking Scientifically); and Science, Engineering, Mathematics, and Aerospace Achievement (SEMAA). All these programs share the objective aimed at exposing students to enriched curricula, field trips, speakers, academic competitions, scientific design, problem solving and systems modeling. Mr. Oemig returns to the GK-12 DISSECT (DIScover SciEnce through Computational Thinking) program after having taken a year-long sabbatical in Washington, D.C. working at NASA as an Albert Einstein Distinguished Educator Fellow.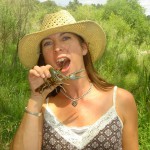 Suzy Rose
Suzy Rose graduated from Florida State University with a Bachelor of Science degree in elementary education. She taught 8th grade science at Santa Teresa Middle School in Santa Teresa, New Mexico from 1993-1997. Rose currently teaches 8th grade science at Zia Middle School in Las Cruces, New Mexico. She has been a middle school teacher with the Las Cruces Public Schools for fourteen years.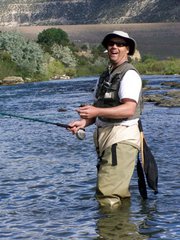 David Wibe
Dave Wibe has been teaching in the Las Cruces Public Schools for 12 years all science and all 8th grade.  He loves to work with kids and attend cool science conferences like GK-12.  On the side, he is interested in athletics, has spent time coaching football, basketball, and baseball as well as officiated high school sports for the last 15 years.  He also enjoys riding horse, hunting elk and turkey, and cooking over the grill on the weekends.  Some of the highlights of his teaching career have been attending the National Science Bowl in Washington DC in 2008,2009, and 2010,  Being an BP A+ educator inductee in 2008, and a MESA advisor for 5 years from 2002-2007.  Current philosophies of teaching include constructivism learning involving inquiry based pedagogy as well as Gardners multiple intelligences with the implementation of Plan, Do, Study, Act.   If you see him around the district you can always get his attention by wanting to talk about the Washington Redskins or the Minnesota Twins.