Faculty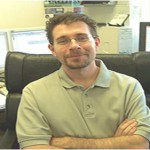 Dr. Enrico Pontelli
Dr. Enrico Pontelli received a Laurea in Computer Science in 1991 from University of Udine, a Master in Computer Science in 1992 from University of Houston, and a PhD in Computer Science in 1997 from New Mexico State University. He has received various fellowships (in particular a three years support from EEC to achieve a Master in Computer Science) and a special award from University of Udine as recognition of outstanding thesis work. Dr. Pontelli currently serves NMSU as the Computer Science Department Head and as a professor.
His primary research interests are in Programming Languages, Parallel Processing, Logic Programming, and Internet Computing. He maintains active research collaborations with groups in Spain, Italy, England, and Portugal.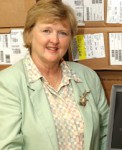 Dr. Susan Brown
Dr. Susan Brown is the STEM Outreach Director for the College of Education at New Mexico State University.  She earned her PhD from NMSU with a Doctor of Philosophy, a Major in Curriculum and Instruction and a Minor in Multicultural Education.  She also earned a Master of Arts in Education, Curriculum and Instruction from NMSU and a Bachelor of Arts from Highlands University in Las Vegas, NM.
Susan has enormous teaching experience and works with many NM programs including NSF, Academies for Young Scientists, Scientifically Connected Communities, NASA, Enlace, SEMAA, MAXIMA and has been an instructor of Science and Math methods for Early Childhood, Elementary and Secondary Teachers at NMSU.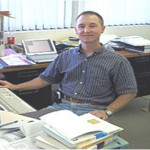 Dr. Jonathan Cook
Dr. Jonathan Cook received his B.S. and M.S. degrees in computer engineering from Case Western Reserve University in 1988 and 1991 respectively. He then worked for two years in Clevland, Ohio, before returning to school. In 1996 he received a Ph.D. degree in Computer Science from the University of Colorado at Boulder.
Dr. Cook has worked on research topics from object database garbage collection to empirical software process analysis. He spent two months at Bell Laboratories involved in software process research. His current interests are in the areas of software process, reliable component-based systems, software engineering environments, and large software system maintenance.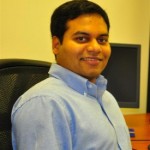 Dr. Jay Misra
Dr. Misra received his Ph.D. in Computer Science from Arizona State University in August, 2009. He has an integrated master's in Information Systems and Computer Science from BITS, Pilani, India.
Dr. Misra's research interests include security, privacy, and survivability in wireless ad hoc and sensor networks. He has developed a recent interest in the area of social network analysis. He is also working on security protocols for wireless networks and RFID systems.
Staff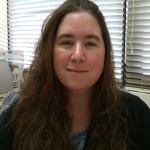 Raena Cota, Program Coordinator
Raena Cota received a B.S. in Ecology and Evolutionary Biology from University of Arizona, and a M.S. in Biology from Northern Arizona University. She has worked at NMSU since 2012, first in the Biology Department as the Outreach Scientist for the NMSU-HHMI Precollege Program, and since Aug 2014 as the GK-12 Program Coordinator.