Kenza Arraki
Kenza Arraki is a PhD candidate in the Astronomy department at NMSU. She received her Masters within the NMSU Astronomy department and her B.S. in both physics and astronomy from the University of Washington, Seattle. She studies galaxy formation and evolution with her advisor Dr. Anatoly Klypin.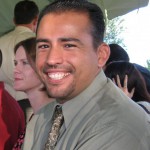 Antonio Arredondo
Antonio Arredondo is a PhD candidate in the Department of Computer Science at New Mexico State University. He received is M.S. from NMSU in computer science and his B.S. in computer science from San Jose State University. Antonio instructs an introduction to C programming at NMSU.
Video bio here.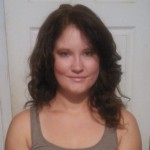 Jezreel Bassett
Jezreel J. Bassett received a B.S. degree in electrical engineering from New Mexico State University, Las Cruces, in 2011. She has research experience with Colorado State University, Fort Collins, and intern experience with General Dynamics C4 Systems, Scottsdale AZ. She is currently working toward a M.S. degree in electrical engineering from New Mexico State University, Las Cruces, specializing in digital image processing.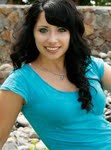 Kasha Blair
Kasha Blair is a Master's student in the Psychology department at New Mexico State University (NMSU). She received her B.A. in Psychology and a minor in Marketing in 2010 at NMSU. Kasha has worked as a teaching assistant for courses including research methods, introduction to psychology, and engineering psychology . She has worked in the Perception & Performance lab studying human-automation interaction, social psychology, and consumer behavior. Kasha has a wide interest in applied psychology and has published papers in the areas of human-automation interaction and applied social psychology. Currently she is working on projects within the realm of human factors as well as some projects dealing with consumer behavior. Kasha is interested in eventually ending up in industry solving applied problems.
Michael Best is a Master's student in the Biology department at NMSU. Prior to enrolling in college, Michael served in the Navy, working as a Hospital Corpsman (Combat Medic) with the Marine Corps. He currently serves as a Teaching Assistant in the Biology department and has spent years working as a volunteer with groups of all ages, including the Boys and Girls club. Michael is working with Dr. Elba Serrano in the neuroscience laboratory, in collaboration with Computer Science, examining protein sequences.
Video bio here.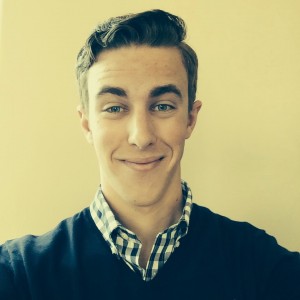 Taylor Burgett
Taylor Burgett is from Albuquerque, NM where he attended Albuquerque Academy for high school. He graduated from New Mexico Statue University with a Bachelor's of Science in Electrical Engineering and is currently pursuing his Master's in Electrical Engineering. He is the Chief Engineer for the INCA nanosatellite being built as part of AFRL's University Nanosat Program. In September of 2013, he co-founded Byteware, a business developing custom apps for Android and iOS devices. Taylor's interests lie in commercial space, innovation and entrepreneurship. In his free time, he enjoys participating in collegiate triathlons.
Stephen Bussard is a PhD student in the Computer Science department at New Mexico State University. He earned a Bachelor of Science degree in Physics at NMSU. During most of his undergraduate years he interned at the Atmospheres Node of the NASA Planetary Data System and at NASA Ames in Mountain View, CA. Stephen was also a NASA International Year of Astronomy 2009 Ambassador. His research interests are in databases and highly scalable cloud infrastructure for scientific applications.

Bethany Cook
Bethany Cook is a Ph.D. candidate in the department of Biology at New Mexico State University. She received her B.S. in Applied Biology from the Georgia Institute of Technology in 1993. She received her M.S. in Science Education from Georgia State University in 1998 and her M.S. in Biology from New Mexico State University in 2005.
Her current research interests include trophic interactions of freshwater ecosystems using stable isotopes of carbon and nitrogen. As a science educator she has experience in both pedagogical research and practical classroom experience with students ranging from elementary through post-secondary and has previously been a GK-12 science fellow.
Video bio here.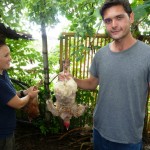 James Fulton
James Fulton grew up in the suburbs of the nation's capital, Washington D.C. From an early age, he was fascinated by the biological sciences and upon admission to the University of Virginia, chose to pursue a program of study in biology. He received his bachelor's in 2010. After graduating, James served with the United States Peace Corps in Guatemala from 2011 -2013. While in Guatemala, James served as a Food Security Facilitator in the rural western highlands. His responsibilities included teaching improved agricultural cultivation and harvest, and integrated pest management. Additionally, he taught introductory classes in nutrition where he emphasized the importance of a diverse diet to promote health and wellness. Additionally, he initiated a stove building project to bring improved wood burning stoves to families that had previously relied upon open fires for their cooking and food preparation. Currently, James is pursuing a Master's degree in horticulture at New Mexico State University. His research focus is on an abiotic disorder affecting chile peppers throughout the south-western United States.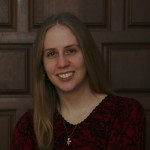 Jessica Greenling
Jessica Greenling is a Master's student in Computer Science at NMSU. In 2011, she received her Bachelor's of Creative Media with a minor in Mathematics, and a Bachelor's of Science in Computer Science in 2014. Jessica has worked on developing software to interact with antenna testing equipment as well as sensors. Her research interests include computer-dog interactions.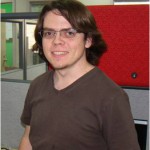 Michael Harris
Michael Harris graduated from Mayfield High School in Las Cruces New Mexico in 2006 and received his Bachelor's Degree in Computer Science from New Mexico State University in 2010. He has worked at NMSU as a research assistant in Mechanical Engineering and as a student programmer for the campus Network Operations Center. In his spare time, Michael works as a freelance computer systems consultant, enjoys metalworking and mechanical design, and mentors a city-wide robotics club for middle and high-school students, which he helped found in 2003.
Video bio here.
Allison Heneghan was born in Sedona, AZ and has lived in many different states around the country, but calls New Mexico home. She completed her Bachelors in Biology at NMSU in 2011 and her Masters degree in 2013. Her master's project, with Donovan Bailey, focused on investigating the genetic structure of the native grass, black grama (Bouteloua eriopoda). In addition to teaching and research Allison enjoys spending time with her husband and son, cooking, gardening, and being outside.
Gregorio was born in El Paso, TX, but raised in Parral, Chihuahua, Mexico. He attend High School at New Mexico Military Institute (NMMI) in Roswell, NM. After graduating from NMMI, Gregorio graduated from New Mexico State University with a BSEE and a BSCS, having pursued a double bachelor degree in Electrical & Computer Engineering and Computer Science.  He has worked as a research assistant under Dr. De Leon, from the Electrical Engineering Department.  The research focused on developing codes that utilize multi-core Graphic Processing Units (GPU) for high-performance parallel computing; these codes are targeted toward digital speech processing applications.  Gregorio received his Master's degree in 2013.
Video bio here.
Elizabeth Hobson received her Ph.D. in 2013 from the Department of Biology at New Mexico State University. She received her B.A. in Environmental Studies in 2004 from McGill University in Montreal, Quebec (Canada). Before beginning her studies at NMSU, Elizabeth spent a several years working as a field technician for various biology research projects around the world.
Elizabeth's dissertation research focused on the social structure of a small species of parrot (the Monk Parakeet, Myiopsitta monachus). Her goals were to determine how social structure forms, how individuals invest in social strategies, and the benefits that individuals get from their associations with others (click here for more details). This type of research could help us understand the evolution of complex sociality in our own species.
Jharrod LaFon received a Bachelor's degree in Computer Science with a minor in Mathematics from New Mexico State University in 2010. In 2009, Jharrod attended the Computer System, Cluster, and Networking Summer Institute at the Los Alamos National Laboratory. Prior to that he worked as a research assistant for the Department of Engineering Technology at New Mexico State University on renewable energy projects.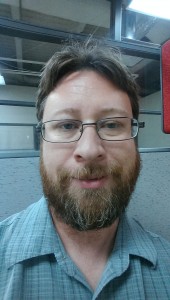 Gregory Lee
Greg graduated from University of Nevada, Las Vegas in 2009 with a B.S. in Computer Science, and has worked as a software developer since 1999, mainly working with embedded computing hardware. From 2003 to 2008, Greg developed video capture and video compression products. From 2008 to 2013, he worked with MicroTCA and ATCA modular computing platforms developing hardware monitoring and activation software. In 2013 Greg and his wife decided to continue their education at NMSU. He is currently working towards a Masters degree in Computer Science and plans to research the performance and power efficiency limits of processors with multiple single instruction processors.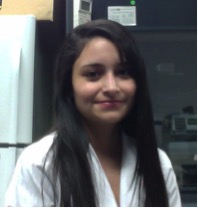 Natalie Macias
Natalie Macias graduated with a Bachelor's in Chemistry from UTEP in 2015. As an undergraduate, she participated in biomedical research. Natalie now seeks to expand her knowledge of catalyst behavior in biomedical applications by pursuing research in computational chemistry. She is pursuing a Master's in Chemical Engineering and will join Dr. Thomas Manz's research group studying applications of computational chemistry.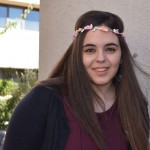 Natasha Nesiba
Tasha Nesiba is a Master's student in Computer Science with a passion for computing-related outreach. She received a Bachelor's in Computer Science from NMSU in Fall 2013. Tasha claims that she will always be a C-STEM education advocate and a chocolate lover. When she is not studying or working, she can usually be found with her family or in a corner somewhere transforming herself, friends, and family into their favorite character using Snapchat.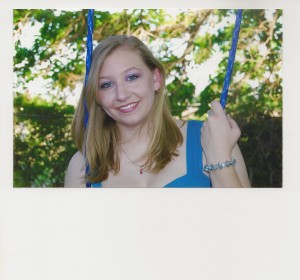 Amanda Peel
Mandy Peel received her Bachelor of Science in Agricultural Biology from NMSU in 2012.  She graduated with Distinction in University Honors with minors Chemistry, Human Biology, and Music.  Mandy participated in the New Mexico State University Pride marching band for 5 years, 3 of which she was Drum Major.  As a graduate assistant, Mandy has taught Chemistry Laboratories and Genetics.  She is currently pursuing her Master of Science in Molecular Biology with minors in Applied Statistics and Computer Science.  She currently works with Dr. Champa Sengupta-Gopalan to study the Nitrogen and Carbon assimilation characteristics of transgenic alfalfa and tobacco.  Mandy wishes to continue her education to attain her Ph.D. and become a college professor.
Joshua Sandry received his PhD in 2013 from the department of Psychology at New Mexico State University. He received his M.A. in Experimental Psychology from New Mexico State University in 2010. He received his B.S. in Psychology from East Stroudsburg University of Pennsylvania in 2007. He received his A.A. in Humanities and Social Services from County College of Morris in Randolph, New Jersey in 2004. Joshua has taught research methods and cognitive psychology courses at the undergraduate level. During 2010 – 2011, he served as a Howard Hughes Medical Institute Scientific Teaching Fellow where he was formally trained to use evidence-based teaching practices.
Personal website here.
Video bio here.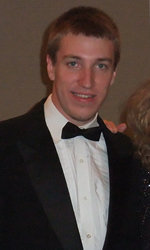 Jeremy Schwark
Jeremy Schwark is a PhD candidate in the department of Psychology at New Mexico State University. He received his B.A. in Psychology from Trinity University (San Antonio, TX) in 2009 and his M.A. in Experimental Psychology from New Mexico State University (Las Cruces, NM) in 2011. Jeremy was a human factors psychologist at the Naval Surface Warfare Center in 2011. He has taught Introduction to Psychology and Sensation and Perception at New Mexico State University and was a Howard Hughes Medical Institute Scientific Teaching Fellow in 2012-2013. Jeremy is interested in how people perceive the world and conducts research in visual perception, attention, and working memory. He is also interested in how humans interact with technology and how simulating emotions in a computer can enhance human-computer interaction.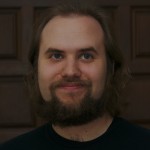 Victor Szczepanski
Victor Szczepanski is a Master's student in the Computer Science department at NMSU. He received a Bachelor's of Art in Philosophy in 2009 and a Bachelor's of Science in Computer Science in 2014, both from NMSU. Victor has worked in embedded systems for antenna measurement systems and sensor networks. He has also developed distributed Android software for running smart-grid load balancing simulations. His research is in Distributed Constraint Optimization for smart-grids under Dr. Son Tran and Dr. William Yeoh.
Ryan Vordermann received his BS in Computer Science, minoring in both Math and Chemistry from NMSU. While an undergraduate, Ryan also received an Associate of Business degree and spent 5 years as part of the New Mexico State University Pride marching band. He received his MS in Computer Science and Industrial Engineering in 2013, with his research focusing on sensor networks and acoustic analysis.
Video bio here.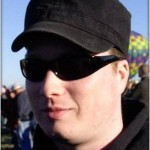 Ben Wright
Ben Wright earned his Bachelor of Science Degree in Computer Science at the University of Evansville in 2007. He then came to New Mexico State University to pursue a Masters Degree, but has since transferred into the Ph.D. program. He is currently studying under Dr. Enrico Pontelli. While his main research interests lie in Distributed Systems and Artificial Intelligence, he has research experience in logic programming, bioinformatics, and planning. In addition to research, Ben has held multiple Teaching Assistantships and has industry experience as a Staff Programmer at the Center for Top Down Proteomics.
Video bio here.