TRAVEL INFORMATION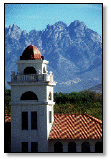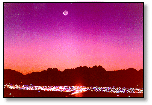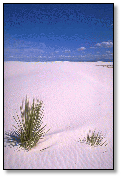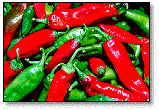 The Summer School will be held in New Science Hall, the building that houses the Computer Science Department on the campus of New Mexico State University. Directions are given for the hotel Sleep Inn, where the attendees will be housed. The address of the hotel is 2121 S. Triviz, Las Cruces, NM 88001; phone: (575) 522-1700.
HOW TO REACH LAS CRUCES:

BY AIR:
The most convenient way to reach Las Cruces is to fly into El Paso International Airport (ELP), and then take a shuttle to Las Cruces. Las Cruces is about 45 miles from the El Paso airport and the shuttle takes about 1 hour. El Paso is served by most major airlines: Delta, American, Continental, Southwest Airlines, America West Airlines, Frontier and TWA.
BY CAR:
Las Cruces is at the junction of two major Interstate Highways: I-25 and I-10.

If you are driving on I-25 and going South (e.g., travelling from Albuquerque): Take Exit 1 (University Avenue). The exit splits, follow the one to the right that says NMSU. As soon as you exit you'll meet a traffic light (Triviz & University). Turn Right on Triviz. Drive about 100-200 yards and you'll see the Sleep Inn hotel entrance. In fact, you can see the hotel as you approach exit 1.

If you are driving on I-10 going East (e.g., driving from Arizona): Take exit 142 (Main Street). At the lights at the end of the ramp turn right. At the very next lights, turn right again. Now you are on University Avenue. Keep going until you reach the 7th light (Triviz and University). Turn left on Triviz. Sleep Inn hotel is 100 yards down this road to your left.

If you are driving on I-10 and going West (e.g. traveling from Texas): about 18 miles after you cross the Texas-New Mexico border, I-10W splits into I-10W and I-25N. Stay on the right lane and take I-25 North. Take the very first exit on I-25 (Exit 1, University Avenue). Go up the exit ramp and at the lights turn left. At the next lights (Triviz & University) turn right on Triviz. Sleep Inn hotel is 100 yards down this road to your left.

Click here for a map of the vicinity of Comfort Suites/Sleep Inn.

HOW TO MAKE YOUR RESERVATION:

You need to make your own reservations to reach Las Cruces. If you were awarded a full scholarship you will be reimbursed by CRA for your travel expenses. When making your reservations please follow Guidelines for Expense Reimbursements.
    HOW TO MAKE YOUR SHUTTLE RESERVATION (FROM ELP TO LAS CRUCES):
Once you have made your air-ticket reservations, please make a reservation on Las Cruces Shuttle Service for transportation to Las Cruces by calling 1-800-288-1784. Click here for the shuttle fares and schedule. (This is also a good time to make your return reservation to the El Paso airport after the summer school). Please pay the shuttle driver when you board the shuttle at the El Paso airport. It is better to buy a round-trip ticket because it is cheaper. Please save your receipt if you are going to be reimbursed for your transportation expenses. On arrival at the airport, you will meet your shuttle driver at the Ground Transportation desk opposite the baggage claim area.
---
ATTRACTIONS IN AND AROUND LAS CRUCES
Las Cruces is a small desert town in southern New Mexico, close to the Texas/New Mexico border (as well as the US-Mexico border), famous for its red and green chiles, hot Mexican food, and its old western traditions. The weather is warm and sunny all year round. There are many attractions in and around Las Cruces, that you are encouraged to visit. You need a car for visiting most of these attractions. If you are a foreign national residing in the US, please carry your passport or green card with you as there are several INS checkposts around Las Cruces due to our proximity to the border. US citizens, however, do not need to carry any proof of citizenship. There are several very interesting short trips (half day to one day) that one can take:

| | |
| --- | --- |
| | White Sands National Monument: At the northern end of the Chihuahuan Desert lies a mountain ringed valley, the Tularosa Basin. Rising from the heart of this basin is one of the world's great natural wonders - the glistening white sands of New Mexico. Here, great wave-like dunes of gypsum sand have engulfed 275 square miles of desert and have created the world's largest gypsum dune field. The brilliant white dunes are ever changing: growing, cresting, then slumping, but always advancing. Distance from Las Cruces: Approximately 45 miles. |
| | Alamogordo: Twenty miles from the White Sands National Monument is the town of Alamogordo, home to the Space Hall of Fame, and the Tombaugh Omnimax Theater. Alamogordo is also the home of Holloman Airforce Base which houses the USAF stealth bombers. Distance from Las Cruces: Approximately 65 miles. |
| | Cloudcroft : Located 15 miles from Alamogordo, Cloudcroft is a small mountain village located in the heart of the Lincoln National Forest. At 9000 feet in elevation, Cloudcroft is a year-round mountain playland. Take the scenic route in Cloudcroft to visit the Apache Point Observatory at Sunspot and the the historic Lodge (the Lodge is located next to a golf-course, which at 9000 feet, is one of the highest in the world). Distance from Las Cruces: Approx 80 miles (including 15 miles of mountainous roads). |
| | Ruidoso: Ruidoso, NM, is nestled in the Southern Rocky Mountains. Towering above the village, Sierra Blanca reaches 12,003 feet above sea level. The mild climate is seasoned just right for outdoor activities. Attractions include camping and hiking in pristine Lincoln National Forest, horse racing, golf, tennis, and fishing, Art galleries, museums, and shops. Recommendations: Drive atop the Sierra Blanca (12,0003 feet); Visit the Inn of the Mountain Gods: on the Mascalero Apache Indian Reservation. Distance from Las Cruces: approx. 100 miles. |
| | Las Cruces and New Mexico: Visit the nearby historic town of Mesilla and visit the courthouse where Billy the Kid was tried to be hanged. Hike the trails in nearby Organ Mountains. Las Cruces has a number of fine Mexican restaurants: For an authentic experience visit any one of the following restaurants: Si Senor, (1551 E. Amador Ave., Las Cruces), La Posta (2410 Calle De San Albino, Mesilla), and Double Eagle (308 Calle de Guadalupe, Mesilla). There are several interesting day trips that one can make. New Mexico, known as the Land of Enchantment, also has several national parks. Click here to see the list of NM State Parks. Click here to visit the NM Department of Tourism web pages. |
| | El Paso: A city of nearly three-quarters of a million people, which sprawls across hundreds of square miles of desert and rambling foothills. The Franklin Mountains, southern tip of the Rockies, slice El Paso nearly in two. With its classic Western geography and tri-cultural history, El Paso makes an intriguing place to visit and live in. Click here to see a list of attractions. Distance from Las Cruces: 45 miles |
| | Ciudad Juarez, Mexico: Ciudad Juarez in Mexico, just across the border from El Paso, TX, is known for its shopping, restaurants, and entertainment. Please note that you may need a visa to visit Mexico. If you are taking your car, you are advised to buy appropriate insurance as most US car insurance policies do not cover Mexico. Distance from Las Cruces: 45 miles |
| | Gila National Forest: The Gila National Forest offers 3.3 million beautiful, rugged acres, and more wilderness than in any other national forest in the Southwest. Home to the Gila Cliff Dwellings National Mounument. Distance from Las Cruces: 150+ miles (includes mounainous terrain). |
| | Carlsbad Caverns: Calbard Caverns National Park was established to preserve Carlsbad Cavern and numerous other caves within a Permian-age fossil reef. The park contains 83 separate caves, including the nation's deepest limestone cave - 1,597 feet (486.8 m) deep - and third longest. Carlsbad Cavern, with one of the world's largest underground chambers and countless limestone formations (stalactites, stalagmites, etc.), is also highly accessible, with a variety of tours offered year round. Distance from Las Cruces: 180 miles. (3 hours by car; return trip from Las Cruces can be done in one day) |
·  Suggested 1/2 day trips:

El Paso/Ciudad Juarez
White Sands National Monument

Las Cruces/Mesilla

·  Suggested 1 day trips:

·  Carlsbad Caverns

·  White Sands National Monument and Cloudcroft

·  Suggested 2 day trips:

·  El Paso/Juarez and Carlsbad Caverns

·  White Sands National Monument and Cloudcroft

·  White Sands National Monument and Ruidoso

·  White Sands National Monument, Alamogordo, Cloudcroft, Ruidoso

·  Gila National Forest

·  Suggested 4 day trip:

·  White Sands National Monument -> Alamogordo -> Cloudcroft (Day 1)-> Ruidoso (Day 2) -> Carlsbad Caverns (Day 3) -> El Paso/Juarez and back to Las Cruces (Day 4)